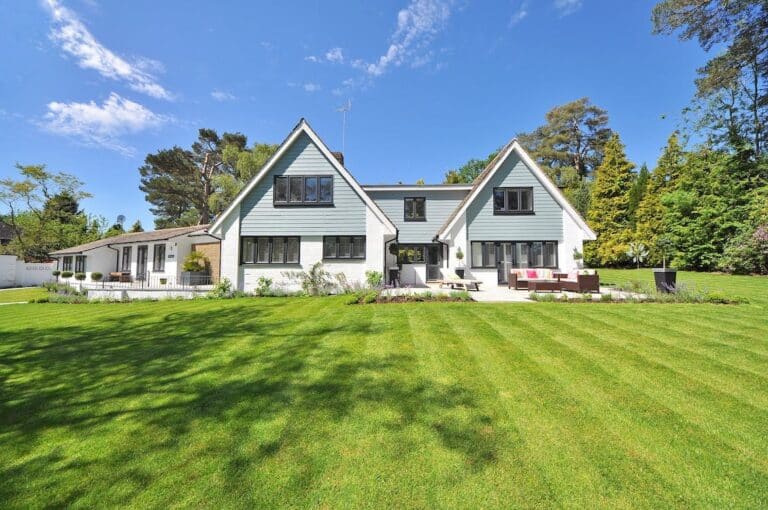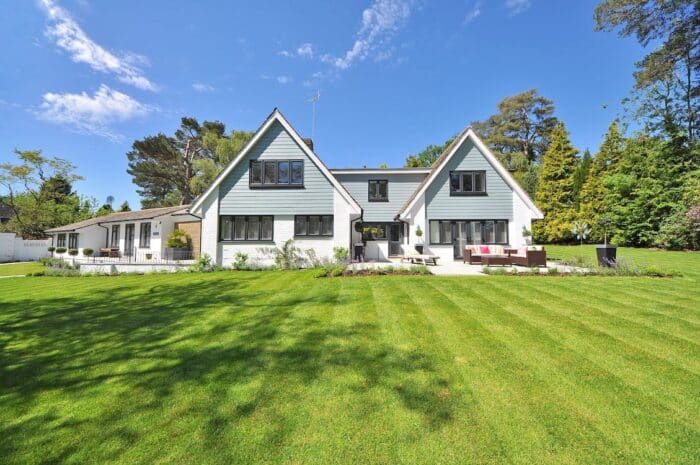 When reading articles on how to get the most money when selling your home, a tactic that is most often brought up is to increase the curb appeal. Curb appeal is about more than what color your house is or if your lawn is mowed. A few hundred dollars now could net you thousands of dollars at closing.
A major component of curb appeal is landscaping. Think of landscaping for your house. What the right jewelry can do for a little black dress or tie and pocket square for a conservative suit. Those accessories are what makes something with very little personality in a sea of likeness stand out from the crowd. So now, think about your plain house that looks just like every other house on your street. There are other houses on your street that have been for sale for some time. You wish you didn't have to sell, but your job is transferring you out of town. How do you "dress up" your plain house and make it the first to sell? New landscaping!
New Landscaping in O'Fallon IL
New landscaping to sell your house with The Ellerbrake Group should not cost a lot of money. A few, small touch ups and upgrades, and simple maintenance will set your house apart from the others by highlighting unique features. Replacing traditional thick shrubs that cover the front of the house and have to be pruned every year with a simple garden of native flowers that don't need watering during the hot summers will allow the entire neighborhood to enjoy the birds and bees that will stop by for a snack. Try to pick plants with blooms that complement the color of the house and draw attention to the trim colors if you have any. Make sure you leave a map with names of the plants somewhere in the house so the new owners know what they are if the tags get blown away or moved by wildlife rooting around. Replace any mulch you have with a thin layer of multi-colored rock that doesn't have to be replaced each year and helps control water evaporation. Use retaining blocks or bricks that complement the color of the exterior of your house to make the beds stand out.
 If you have a unique feature on the side of your house such as bay windows, try framing the outside of the set of windows with a taller, flowering bush that can be enjoyed indoors as well as outdoors. 
Make sure any wood accessories, such as the fence, swing, or other outdoor furniture is clean, painted, and in good condition. Throw on some new cushions and put color coordinated pots of seasonal annual flowers around the sitting area.
If you have mature trees, make sure they are in good health and any dead branches are removed.  Many times, if there is a problem with a dead limb hanging over the house or branches of any kind touching the house, the buyer will ask to have you solve the problem before closing or take the cost of having it done themselves out of the sale price.
Water Features
If there are water features in your landscaping, make sure they are in excellent shape too. Make sure the water is cleared of any debris and if the fountain or filters don't work, replace them and add a mosquito larvae control tablet to the water, available at any home repair store. Make sure all outdoor water faucets are leak free and if you are leaving hoses and attachments, that they are leak free also. If you use an irrigation system, make sure it is working and the new owners know where the lines run in the yard, as well as how often you would run it.
Keeping Safety In Mind
Another important consideration in your landscaping for curb appeal is if it is safe. Paving stones can become coated with moss and mildew, making them slippery, increasing risks for falling. If outdoor lighting along sidewalks and driveways is minimal or non-existent, install a few solar lights in key locations, such as the apron of the driveway, the main sidewalk to the front of the house, and at the base of any stairs leading into the house or patio.
Even if you are not moving, having a unique sense of curb appeal will lead to your neighbors taking more pride in their landscaping. Many communities offer awards to homes with the best landscaped yards during the spring and summer, as well as offer tours of yards that their owners have taken extra pride in with unique arrangements and combinations of greenery, flowering plants, and hardscaping. A well landscaped, low maintenance yard is also more enjoyable all year long.