Things To Do In O Fallon IL, Scott Air Force Base IL, Shiloh IL & the Greater Metro Area!
There is something for EVERYONE in the St. Louis-Metro area! Have fun exploring!
Moving to a new community can be a great adventure! If you are looking for things to do in O Fallon IL, you have come to the right place!  So many new places to explore, especially when you move to O'Fallon, Illinois. Although St. Louis, Missouri is only located 18 miles away with its world-renowned attractions such as Forest Park with numerous museums, walking and biking trails and the Saint Louis Zoo, there are many fun activities to enjoy in O'Fallon and the surrounding communities of Mascoutah, Lebanon, and Collinsville. Here is a list of some of not only the most popular attractions, but also some hidden gems.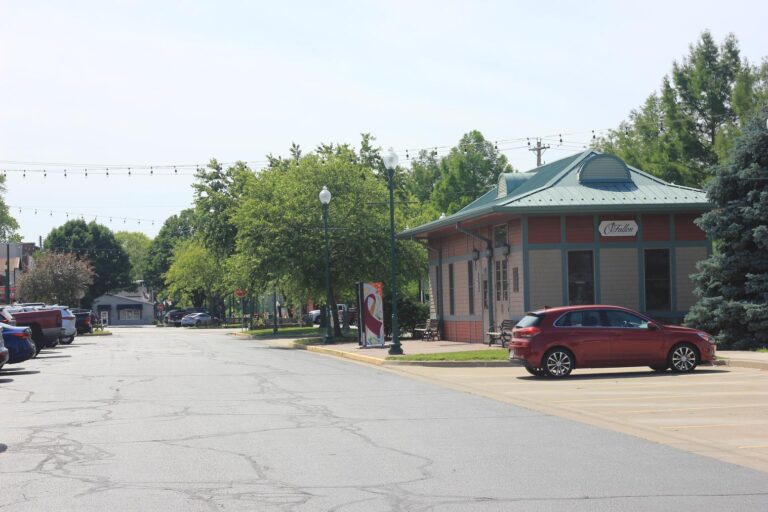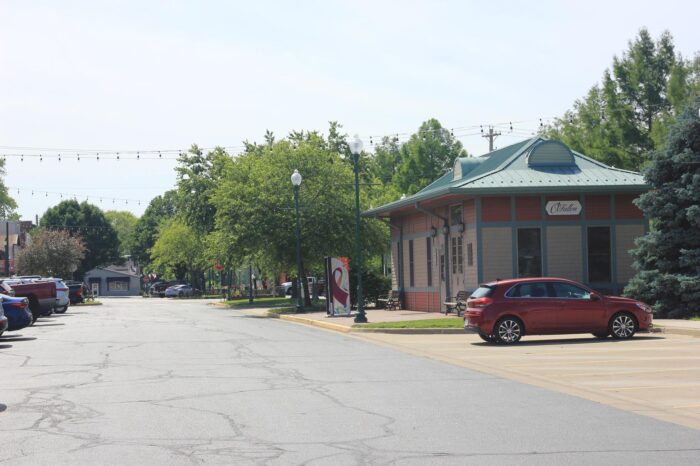 Downtown O'Fallon is home to a variety of locally owned small businesses and restaurants, including an art studio, game store, bike shop, and boutiques, plus the new O'Fallon Station, where weddings and classes can be held as well as the Vine St. Market takes place on Saturdays nine months out of the year. See below for full details on the market.
Vine Street Market
Vine St. Market is held in the O'Fallon Station event venue built in 2019 and maintained by the O'Fallon Parks and Recreation Department. So if you are looking for things to do in O Fallon IL the market is held 8 am-noon every Saturday from May through October and four minimarkets in March and April. The market is one of the most popular local markets in the Metro East, featuring local produce and meat, handmade groups, and homemade goods.
Scott Air Force Base Heritage Park
Scott Air Force Base Heritage Park is located outside the security gates to Scott Air Force Base between O'Fallon, and Mascoutah, IL. The park contains a collection of airplanes that are of historical significance, such as one that brought home ex- prisoners of war from Vietnam. The park also has occasional concerts in the summer and is a place to watch the annual air shows.
Gateway Classic Cars
Gateway Classic Cars is a combination classic car dealer, automobile museum, and public event/meeting space located on Central Park Drive in O'Fallon. Kids from 2-99 years old will find something exciting in this beautiful, spacious venue!
Dogwood Social
If you are looking for more things to do in O Fallon IL, Dogwood Social is the newest dining and entertainment attraction across the street from Gateway Classic Cars in an old Gold's Gym that contains a restaurant, arcade, axe throwing center, bowling, and more.
Marcus Theaters
Continue west on Central Park Drive and you will find Marcus Theaters, a multi-screen theater showing the newest movies in spacious surroundings with all of your favorite movie theater snacks, plus special deals for children and seniors.
Things to do in O Fallon IL Public Parks
O'Fallon has numerous public parks with a variety of amenities, including a pool, pickleball courts, baseball diamonds, basketball courts, activities for kids, and walking paths. Sports camps are available for youth throughout the year as well as classes for adults ranging from art to puppy training to dance classes.
Sports
Those who would rather watch sports than play them will want to follow the O'Fallon Township High School District's Panther's sports schedule. Even if football isn't your thing, their marching band is among the best in the Midwest and performs during halftime at each home football game. Their varsity sports teams are usually among the best in the Southwestern Conference which also includes other large high schools including Belleville East, Belleville West, and Edwardsville, and Alton, all of whom go deep into the state playoffs in most varsity sports.
Bike Trails
The MCT Goshen Trail that connects O'Fallon to Edwardsville with connections to four other bike and pedestrian paths that go to Maryville, Collinsville, Troy, Glen Carbon, and other communities. If you are an avid cyclist, this one be one of many great things to do in O Fallon IL.  Spurs take bikers and walkers to additional parks, park and ride lots, bus stops, and Metrolink, making for endless recreational opportunities!
McKendree University
Just to the east of O'Fallon is the tiny community of Lebanon, home of McKendree University and its many cultural attractions and St. Louis St., a brick street that is the historic shopping district made up of independent restaurants, antique stores, and other small shops and businesses.

Mascoutah, to the south of O'Fallon, has additional antique shops in its historical downtown.

Check Out Cahokia Mounds Nearby!

If you want to check out even older items, the Cahokia Mounds State Historic Site, just 20 minutes west of O'Fallon outside Collinsville. Although the Interpretive Center is currently closed for remodeling, there are walking paths taking you through what was once the largest city built north of Mexico and steps taking those who can climb a lot of steps to the top of the Monks Mound, the largest of the 70 remaining earthen mounds built by the prehistoric Native Americans.
Check Out The Worlds Largest Catsup Bottle Nearby!
For those who like big things, the World's Largest Catsup Bottle is located just west of O'Fallon on Illinois Route 159 in Collinsville. From time to time, its friend the World's Largest Potato stops by for travelers to see.
---
Things To Do In O Fallon IL Related to Museums and History
---
Music & Theatre
---
Wineries
---
Parks & Recreation
---
Historic Neighborhoods, Markets & Shopping
---
Riverboat Gaming
---
Sports