Houses For Sale In Shiloh IL
---
Shiloh, Illinois is a village located in St. Clair County and home to around 13000 residents. There are many houses for sale in Shiloh IL and the town is noted for being a small friendly town that continues to see steady growth, as the population has increased significantly since 1980. Shiloh has a reputation for being a peaceful community with low crime rates. It is also the closest residential area to Scott Air Force base, with homes less than a mile from the main gate.
Shiloh is located in the St. Louis metropolitan area, and it is an excellent village with a rich community to live in. Due to the exponential growth in Illinois, many people are shifting towards the villages and small towns looking for new homes for sale in Shiloh IL.   Buying a home is becoming harder & harder every day. Especially if you are looking for homes in small towns and villages in Illinois state or St. Louis county, not many real estate agencies can help you. Without the help of a professional real estate agency, you will not be able to browse many properties, and locating your dream property would stay as a dream. We can ease your search if you are looking for homes for sale Shiloh IL that your family will fall in love with. Also, we can provide a great deal, which you might not think of. There are many lovely houses for sale in Shiloh IL.
Buying a house is demanding on both mind and money. Before looking for a home, you must make sure how you are going to settle the commercials. Whether you have enough money or you are going to look for a home loan option. You must consider saving enough for the deposit money anyhow. Also, make sure you check for your credit score and the minimum accepted score on various banks and financial services. Calculation of the debt to income ratio is also crucial before buying a new house.
Shiloh's beginnings are traced back to 1807 to when it was known as "Three Springs." Church camp meetings were being held at this location and a log Shiloh Meeting House was built. This served as the basis of the name of the village that was formed in 1905.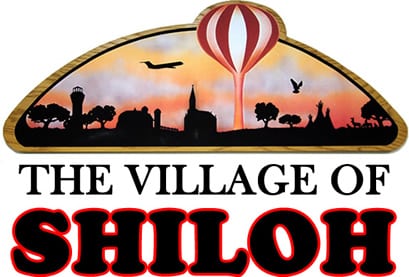 ---
Houses For Sale In Shiloh IL Shopping & Dining
Shiloh residents benefit from a number of convenient shopping options both inside and near Shiloh. Located in Shiloh is Target and Michaels crafts. For a great selection of organic and locally sourced food, there's Dierbergs Market.  And if you buy a home in Shiloh, you can decorate and furnish it with items from Ashley HomeStore or Kloss Furniture Store in nearby O'Fallon. There's also a Walmart Supercenter located in Belleville.
There's some really great restaurants to be found in Shiloh. 54th Street Grill & Bar is the perfect place in Shiloh to go for mouth-watering steaks, fish and American classic, along with refreshing brews and cocktails. Another outstanding location for steaks is Texas Roadhouse, where you'll find hand-cut steaks, succulent ribs, combos, chicken specialties, and country dinners. And if noodles are your thing, then Noodles & Company will satisfy your craving with flavors from around the world.
---
Shiloh Parks & Recreation
There are 4 parks located in Shiloh that offer a well-rounded array of amenities and recreational opportunities.  Shiloh Community Park is a nice location to have a picnic, play with your kids, enjoy a nice walk or sun, or play some baseball.  You can enjoy the wetlands and play a variety of sports, including tennis, basketball & volleyball at Three Springs Park.  The other two parks are Sierra Park and Shiloh Dog Park.
---
Houses For Sale In Shiloh IL Education Information
There are two schools in the Shiloh School District that serve the students of Shiloh – Shiloh Elementary and Shiloh Middle School.  High school students attend O'Fallon Township High School which is in District 203.