Homes For Sale Near Scott AFB Illinois
Are you looking for homes for sale near Scott AFB (Scott Air Force Base)? If so, then you have come to the right place! We have compiled a list of homes in the surrounding areas that are on the market now. Whether you're searching for houses or condos, we can help you find what you need. With homes ranging from cozy family abodes to luxurious multi-story mansions, there is something here for everyone. Look at our list and see if anything catches your eye – it could be your new home!
Located in St. Clair County near the cities of Belleville and O'Fallon, Illinois is Scott Air Force Base. The base has been in operation since 1917 when the US entered World War 1. It was originally one of 32 Air Service training camps during the war. Today it is operated by the 375th Air Mobility Wing and serves as part of the Air Mobility Command and is the headquarters of the U.S. Transportation Command.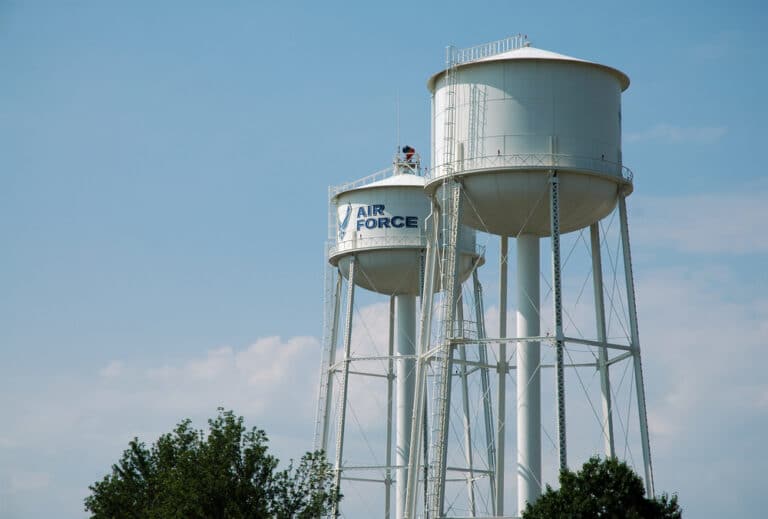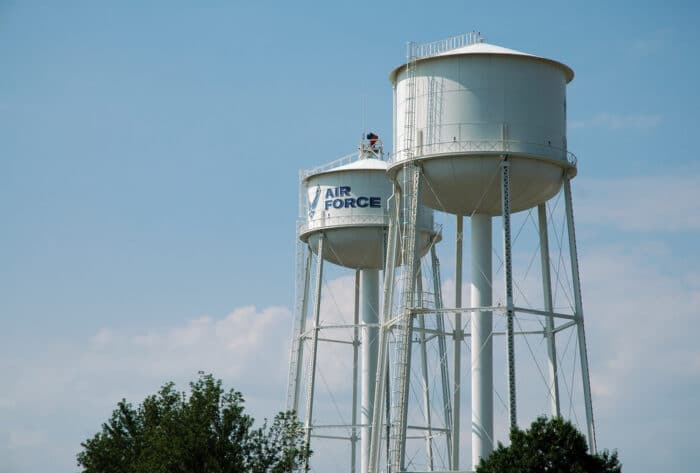 Location and Surroundings of Scott AFB
Living near Scott Air Force Base (AFB) has numerous advantages, including access to world-class amenities, excellent educational opportunities, and various housing options. Located just outside of Belleville, Illinois, the base offers quick access to both St. Louis, Missouri, and metropolitan areas in Illinois and Kentucky. The base's location gives it easy access to major interstates, airports, and on-base amenities such as the commissary and exchange. Residents of homes for sale near Scott AFB also have plenty of recreational activities available nearby, including biking and hiking trails, golf courses, lakes, and parks.
For those who want to take full advantage of the area's cultural offerings, homes for sale near Scott AFB offer easy access to various entertainment and dining options in St. Louis and nearby museums, art galleries, theaters, and shopping centers. In addition to attractions and amenities, homes for sale near Scott AFB are located in an area with a moderate climate ideal for outdoor activities throughout the year.
The base employs around 13,000 people, which includes the 5100 civilians that live in the surrounding communities of O'Fallon, Belleville, and Shiloh, the closest community to the base.  Civilian aircraft have also been using the airfield since 1997, when the MidAmerica St. Louis Airport Joint Use Airport started operations at the base. Allegiant Air operates commercial flights from the base.
Scott Air Force Base houses 31 mission partners, including some of the most important organizations in the US, such as Air Mobility Command, U.S. Transportation Command, Air Force Network Integration Center, Military Surface Deployment and Distribution Command, 18th Air Force, 618th Air Operations Center, and Defense Information Systems Agency.
Many people working on the base live in the neighboring communities of O'Fallon, Belleville, Shiloh, Fairview Heights, Edwardsville, Caseyville, and Mascoutah. Public transportation to the base is available through light rail via the Shiloh–Scott (St. Louis MetroLink) rail station. There is a direct train from the base to St. Louis on the red line and direct or indirect service is also provided the Clayton area and Illinois suburbs in St. Clair County. The MetroBus also provides transportation options to the base.
Types of Homes for Sale Near Scott AFB
Whether you're a military family looking to purchase your first home near Scott Air Force Base or a civilian looking for an ideal location close to the base, there's no shortage of homes for sale in the area. From new-construction homes to charming older homes with lots of character, homes near Scott AFB come in all shapes and sizes.
Single-family homes
Single-family homes near Scott AFB offer a variety of home styles and sizes to fit the needs of any family, from modern houses and contemporary homes to traditional homes with classic architecture. No matter what type of home you're looking for, something will be found in the area surrounding Scott AFB.
Townhouses and Condos
If you're looking for an affordable, low-maintenance home near the base, then townhouses or condos may be the perfect option. Many homes in this category offer two stories and have attached garages and modern amenities. These homes are ideal for those looking close to the base but only need a little space.
Apartments and Duplexes
Apartments and duplexes offer an excellent alternative for those looking for homes near Scott AFB. These homes come in all sizes, from one-bedroom apartments to spacious three-bedroom townhouses. Whether you're a student looking for an affordable place close to campus or a family wanting more space, these homes offer the perfect solution.
Key Features of Homes for Sale Near Scott AFB
If you're looking for homes for sale near Scott AFB, you'll have access to various homes with vital features and amenities. For example, homes in the area are typically family-friendly and close to parks, schools, and other recreational activities. Additionally, many homes provide convenience and access to nearby shopping centers, restaurants, and entertainment venues.
In addition to homes for sale near Scott Air Force Base, you'll find well-maintained homes with modern upgrades. For instance, homes in the area tend to have updated kitchens with stainless steel appliances and granite countertops. Residences often have spacious outdoor areas such as patios, decks, and living spaces.
Other key features of homes for sale near Scott AFB include energy-efficient systems, open floor plans, and attached garages. Many homes feature hardwood floors and large windows that let in plenty of natural light. Additionally, homes are often built with modern construction materials such as insulated walls, energy-efficient windows, and high-efficiency heating and cooling systems.
Home Buying Process Near Scott AFB
Are you looking to purchase a home near Scott Air Force Base (Scott AFB)? There are homes for sale all over the area! The homes range from tiny homes in towns nearby to large homes on acreage. But where do you start? The first step is pre-approval for a mortgage if you are buying with a loan. Pre-approval is when the lender pre-qualified and approves you for a loan amount. This simplifies the home search as you know how much house you can afford and what monthly payments will look like before making an offer.
Next, hiring a real estate agent is a significant step to take. An experienced real estate agent can provide valuable information, such as homes yet to be on the market and homes with features you may have missed in your search. A real estate agent can also help you negotiate the closing costs associated with buying a home.
You need to get a loan when you've found homes that fit your budget and needs. Your lender will order an appraisal to determine the value of the house. Some lenders also require homes near Scott AFB to be inspected by a licensed termite inspector. You must also provide proof of insurance at closing so you are prepared with homeowners insurance before closing.
In Summary
When looking for homes for sale near Scott AFB, you will find homes with many vital features. From townhomes to apartments and large homes on acreage, there is something for everyone in this area. When searching for homes, understanding the home-buying process and having a pre-approval ready are essential factors. Finally, enlisting the help of an experienced real estate agent is a wise move to make sure that you find the perfect homes for sale near Scott AFB.
At The Ellerbrake Group, we specialize in homes for sale near Scott AFB. We invite you to contact us today to learn more about our services and get started on your home search. We look forward to helping you find the perfect home!
---
Communities Near Scott Air Force Base
---
Belleville, Illinois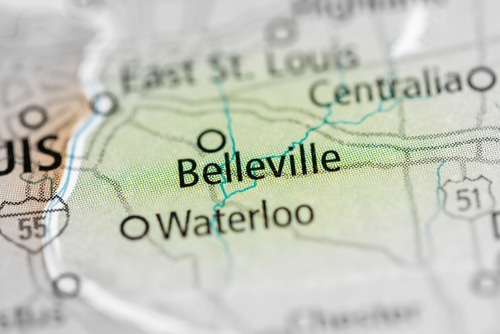 Over 42,000 people call the "Beautiful City" of Belleville home. Many people working at Scott Air Force Base also live here. There are many great places to shop and dine in Belleville, with Main Street Belleville being home to many unique shops in the downtown area, along with great restaurants like BEAST Craft BBQ Co., Papa Vitos, and more.  There are 13 public schools in Belleville, managed by The Belleville District 118.
Visit the Belleville Real Estate and Community Information Page for more details and to search for homes in Belleville.
---
O'Fallon, Illinois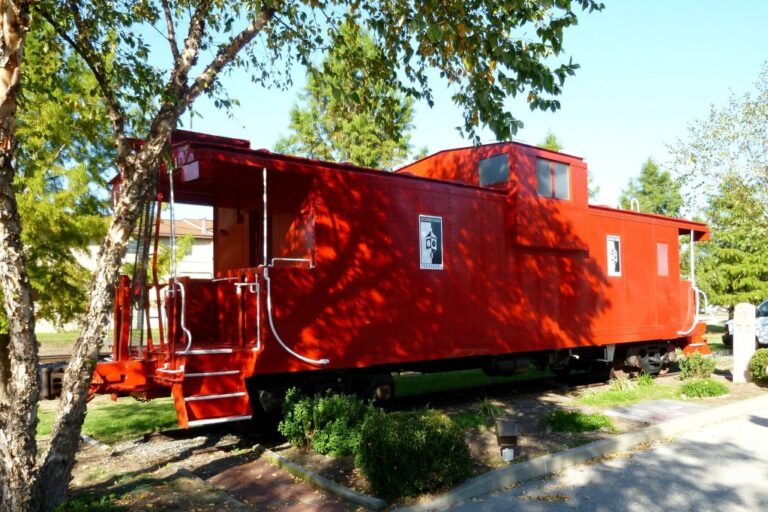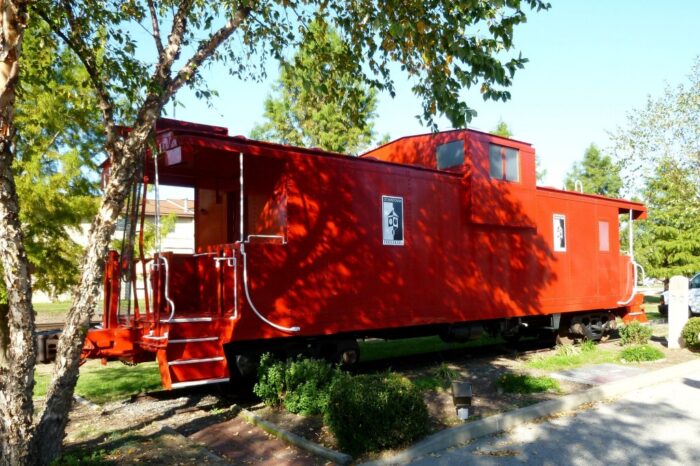 This fast growing community is home to some 28,000 residents, including military and federal personnel, contractors, and retired military residents, and is the third largest city in the Metro-East region. O'Fallon has a nice variety of shopping and dining options such as Fezziwig's Marketplace in Oldtown O'Fallon, Peel Wood Fired Pizza, and Bella Milano. Three school districts serve O'Fallon students – O'Fallon Community Consolidated School District 90, O'Fallon Central School District #104, and O'Fallon Township High School District #203.
Visit the O'Fallon Real Estate and Community Information Page for more details and to search for homes in O'Fallon.
---
Shiloh, Illinois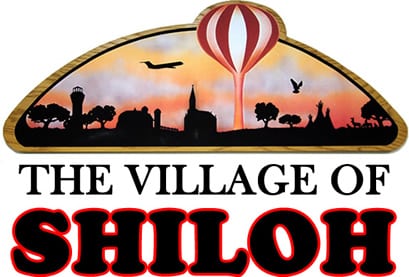 This small friendly town of 13,000 people enjoys a low crime rate and is the closest community to the base. Shiloh is home to a number of great restaurants such as 54th Street Grill & Bar, Texas Roadhouse, and Noodles & Company.  There are also 4 parks located in Shiloh that offer an even mix of amenities.  The Shiloh School District operates 2 schools in Shiloh.
Visit the Shiloh Real Estate and Community Information Page for more details and to search for homes in Shiloh.