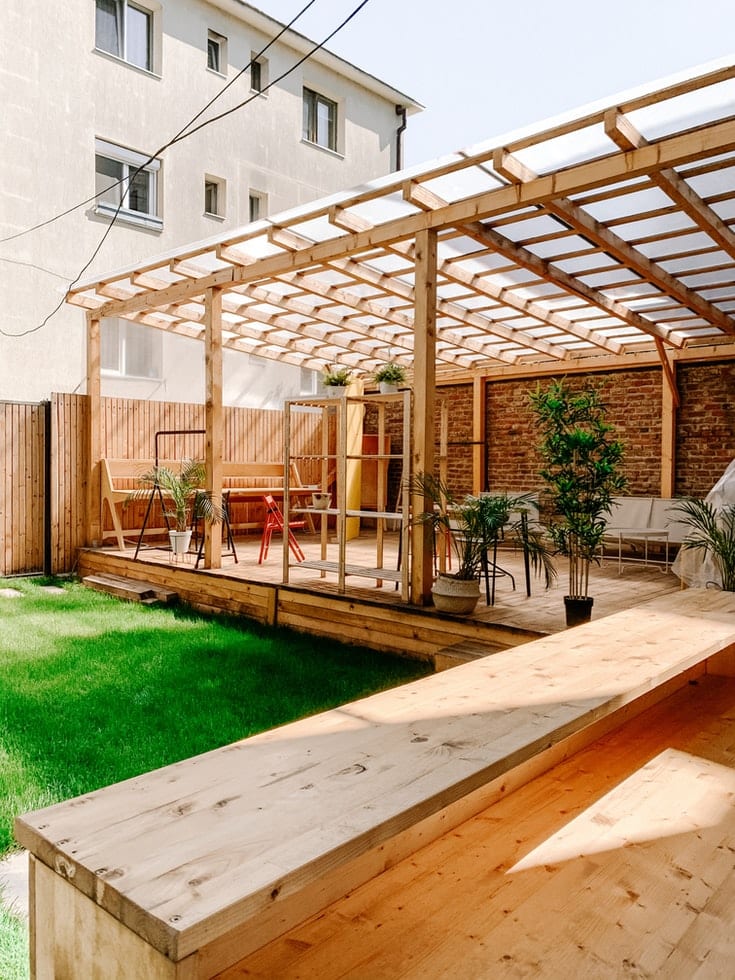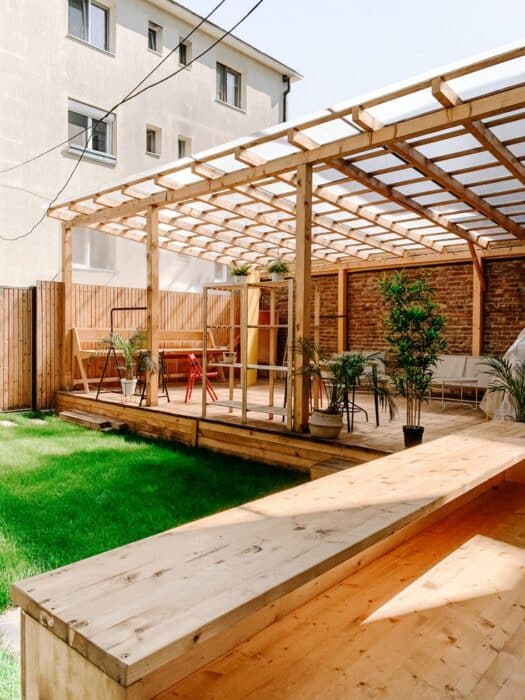 Curb appeal is a phrase that a majority of people have heard of if they've read anything about home ownership or renovations. Curb appeal is the appearance of your home when seen from the street.
Since it's the first impression that will be created about your house, curb appeal is one of the most effective places to earn a profit. It establishes the tone for the inside.  The Ellerbrake Group can help you find the right contractors to help improve your curb appeal.
There are numerous ways to enhance the curb appeal of your home.
---
1. Design and landscape the Front Yard
The most well-known landscaping method is to plant a garden. It's the best method to boost curb appeal. The majority of agents believe that curb appeal is an important element in increasing your property's value and making it easier to sell your home quickly. This is especially true for landscaping. Buyers will be impressed by the fact that your home is well-maintained.
Landscaping your property requires maintaining it neat pruning trees and shrubs as well as mulching and planting annuals or perennials. Be cautious not to remove too much of the vegetation.
A lot of homeowners don't want to spend long hours maintaining their gardens. This can make it difficult for potential buyers to purchase your garden if they require maintenance every week.
It is recommended to choose plants and shrubs that are simple to care for. Zero-scaping is a good option in climates that are dry, in which water is in short supply. The plants that require minimal maintenance and are easy to cultivate every year are the most effective. It is important to select the right clothes for the area you live in.
One important aspect to consider when it comes to landscaping is to think about the year-round interest. It is important to choose plants that look vibrant all through the year. The plants that thrive during spring and summer may however look like dead twigs in winter and fall and will leave your garden looking bare.
---
2. Garage Door Replacement
You can recover the bulk of the garage door replacement costs by changing it to a more modern model. This is particularly applicable to homes with older garage doors. Modern garage doors can make a home appear years newer.
It is important to look for sturdy materials when you are shopping for garage door replacement. These include steel, aluminum and wood composites. If you choose, you may add insulation as well as an energy-efficient glaze if your garage is connected to the house.
A designer might assist you to choose the best door. Simple options can be more effective and bold choices can be distracting. Designers will complement the style of your home with distinctive garage doors that stand out and add to the curb appeal.
---
3. Stone Veneer On Exterior
A stone veneer will help your home's exterior walls look more attractive. It can provide an excellent return on your investment. Stone homes are superior exterior design options than stucco siding.
The veneer is of high-quality and looks like real stone, however it is less to set up. It can be cut by using molds, and is man made. It is very simple to work with. It is an excellent way to make an old house appear better.
For a higher cost-to-value ratio, you don't have to build a stone structure for the whole house. It is easy to add stone to smaller areas and get an impressive return on your investment. Stone can be erected on the beams that support your porch's front. It is possible to install stones to the lower portion of your vinyl siding , instead of the entire wall.
This project can allow you to restore the spirit to an old-fashioned exterior.
---
4. Steel-Entry Front Doors
The replacement of the front door is an excellent method to boost your property's value while saving money. When you walk into a home, the front door is usually the first thing that you will see. It's the first thing you will touch upon entering a house.
It's an excellent idea to choose an eye-catching, bright color to stand out from the exterior. Red is the most sought-after color for front doors on new homes.
Doors made of steel are sought-after because they offer significant benefits in terms of security as well as energy efficiency. They are perfect to keep cold temperatures out when you live in a more temperate climate.
---
5. Install a porch or a deck
A deck or patio adds value to your home and makes it more attractive. The porch in front is the place where memories are created. It can also help to increase the appeal to the house.
A contractor should be able to construct an outdoor deck or porch that is free of wood decay. Composite decking is the best choice in the majority of cases because it isn't susceptible to rot and doesn't need staining or painting.
Stamped concrete is an excellent alternative if you plan to build an outdoor patio. Stamped concrete can be used to add decorative finishing to your patio to replicate the look of tile or stone. Stamped concrete, a modern method of finishing, gives a stunning appearance that is extremely popular with homeowners.
---
6. Update or install new windows
It is possible to change windows that appear old or are beginning to degrade due to water damage. This is particularly true in homes that are located near areas of high traffic. The noise from outside will be reduced through the installation of new windows. This will make your home appear more spacious and help with sound reduction.
Vinyl windows are inexpensive and offer great energy efficiency for people with limited funds. Some people select windows that do not match with the siding they have. This can cause your remodeling to be a disaster and turn off prospective buyers. To get the best results you should consult a window expert.
Older homes are less insulated and have fewer windows. To allow more sunlight into your home, you could consider installing larger windows. While it may be more costly, it can make your home appear brighter and boost the value of your home.
---
7. Refresh Exterior Paint
Contrary to what many people believe, there is no need to completely redecorate your home to look new.
It is possible to focus on areas with more chipping and flaking paint if you're on a tight budget. These areas can be cleaned with pressure prior to painting. This removes any dust or mold.
After you've cleaned and removed any old paint from the outside, choose the color that is similar to the current shade. You can also apply a coat of paint to any rough areas. Paint the trim and doors to the front. It can instantly change the appearance and feel of your home without much effort.
---
8. Plant a Tree
It is possible to plant trees if you've completed your landscaping , and your front yard is getting enough sun.  This is a good long-term investment for those who plan to remain in your house for a long time before selling.
It can take time for trees that provide shade to grow.  Once they have matured, they will cut cooling costs by as much as 35%.
Shade trees are beneficial to the natural environment. They provide habitat for native wildlife. The beautiful songbirds' songs will be heard , and the curb appeal of your property will improve.