Buyers are searching for homes with a modern, sleek aesthetic and lots of natural light. These are some of the requirements for many older homes.
It is important to reduce costs and avoid major renovations that will have a low rate of return. It is important to be functional, not extravagant in the kitchen or bathroom.
It is important to remember that the more you invest in renovating an area, the less it will return on your ROI depending on the type of materials used.
Here are 7 options for improving the value of your home:
1. Remodel Your Bathroom
To add value to your house, a bathroom remodel does not have to be extensive. You can make your bathroom more functional by updating the flooring, fixtures, toilet and lighting. This will allow you to get back most of what you have spent.
Many master bedrooms include en-suite bathrooms. The master bathroom is the most return-friendly of all the bathrooms. You may want to remodel your master bathroom if it is not connected to your master bedroom. This will instantly increase the value of your home.
You can increase the value of your home by replacing old light fixtures, countertops and cabinets. Bathrooms are second in return on investment after kitchens.
To increase your home's value, upgrade it.
2. Modernizing The Kitchen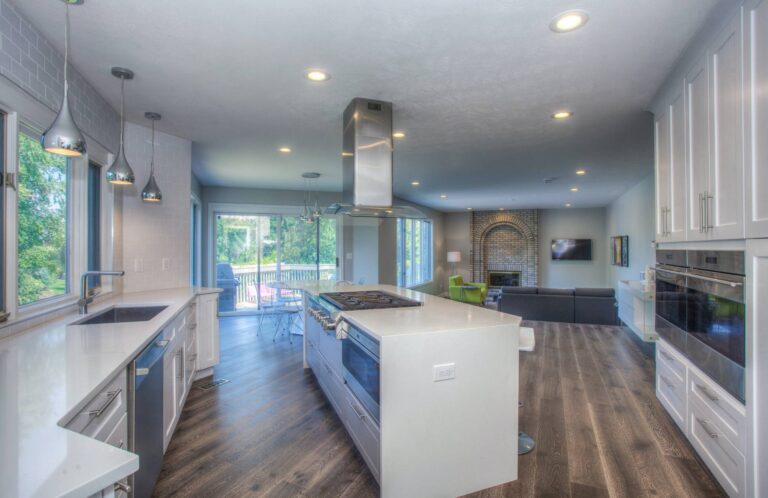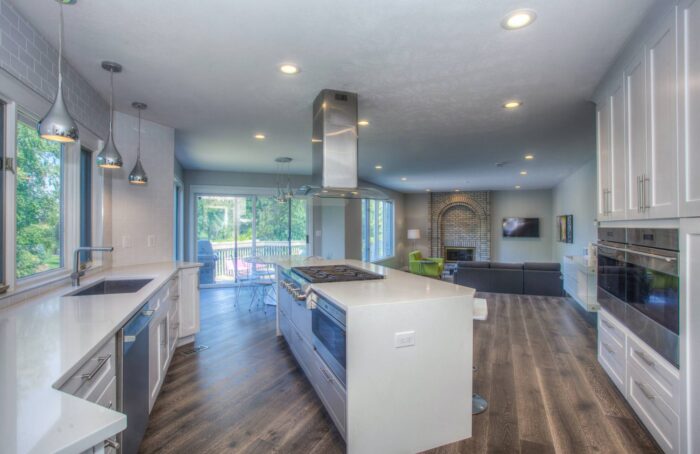 Your kitchen is one of the most important home renovations. Before they visit a house, buyers often first look at the kitchen. Buyers want a kitchen that has been updated before they move in so that they don't need to remodel.
A small kitchen remodel can bring in a good portion of your investment, but a larger remodel might only make up half the difference. When replacing your kitchen, be strategic.
Remodeling a kitchen is possible in many ways. It doesn't matter if you are focusing on changing the light fixtures or adding a new layer of paint. Be careful when installing granite countertops and new cabinets, these can be the most expensive part of a kitchen remodel.
A minor kitchen remodel will typically recoup more than major renovations. You can make some of the most important updates to your kitchen by replacing the flooring and installing a new faucet and stainless steel sink. If you have solid wood cabinets, you may consider refinishing them instead of installing new ones.
3. Replace Your Old Carpet
Old and stained carpet can be a problem for home buyers. It is easy to have your home look new by replacing the carpet.
Hardwood flooring is more expensive than carpet. Although carpet isn't as durable as hardwood, it is easier to replace. We recommend that you replace carpet that is older than three to four years.
4. Refinishing or Installing Hardwood Floors
Hardwood floors are a very popular choice. Wood flooring is a popular choice for homes that have been around for many years. It continues to add value to homes.
Hardwood flooring is a great investment for pets, if the current carpeting is a bit stained or shabby. Hardwood floors can be refinished for a fraction of the cost to completely replace them.
5. Use a neutral paint for your walls
It is easy to increase the value of your home by painting rooms. Paint is an inexpensive upgrade that homeowners can do themselves.
Choose lighter and more neutral colors that appeal to a wider range of buyers. This allows buyers to easily imagine bringing their belongings and furniture into the home, without them clashing.
The addition of paint to a room can make it feel brighter and more open. If you have walls that are painted in neutral colors, assess if your moldings, trim, and windows require a new coat of paint as well.
6. Create An Open Floor Plan
Many older homes have closed floor plans which compartmentalize space. This design was very popular in the past, but it is now a rare trend.
A home will feel larger and more spacious if unnecessary interior walls are removed. Extra support pillars and beams may be required for load-bearing walls, but the many interior walls can be moved or removed.
Open floor plans are more flexible in design and decoration. Open floor plans allow for more natural light to enter. Designers favor open-plan designs, such as the living and dining rooms, kitchens, and living spaces.
Remember that your home needs structural support. You could have a cracked ceiling or sagging ceiling if you choose the wrong wall. Before you start hammering away with a sledgehammer, consult a professional. Understanding the structural integrity of your house is essential before you attempt to remove walls.  Give The Ellerbrake Group a call if you need any suggestions for good home remodeling professionals.
This type of project is difficult to value because results will vary depending on the layout of your home. This is a great way to instantly add value to your home.
7. Finish the Basement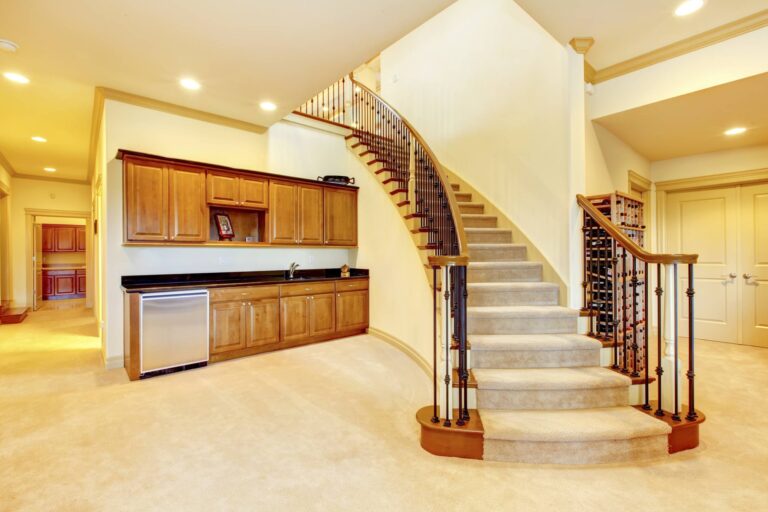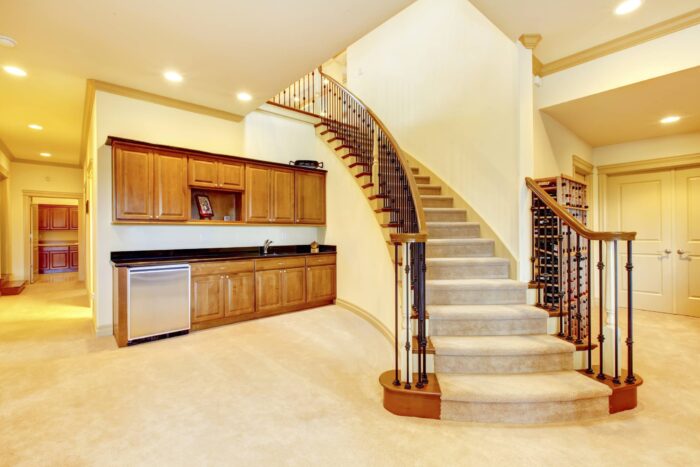 Unfinished basements can be finished to increase the square footage and value of your house. A finished basement can provide a decent return on your investment depending on how expensive the materials are.
A basement remodel in St Louis MO can turn an unused area into a home theater, an additional living space, or even an office. These improvements can make your home more expensive than it would be without the extra square footage.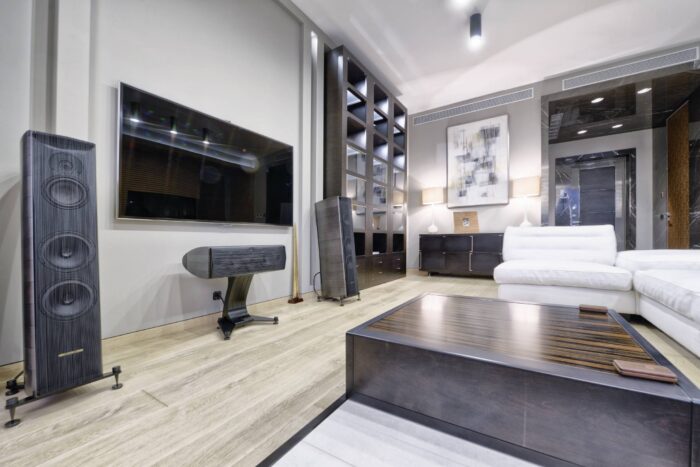 Before you start to remodel your basement, there are many things you should consider. This type of project often involves flooring, drywall, painting, and adding light fixtures.
Before you decide what to do in your basement, consider where the light comes from. Natural light should be allowed to enter rooms as often as possible.
Because of lingering dampness, basements can be a natural breeding ground for mold. It is important to think about how to best allow airflow and prevent moisture buildup in isolated areas.
Many of these home improvement options can help to improve the marketability of your home.  You have to determine what steps will yield the best return on investment for you and your family.  We suggest that you set aside a budget for upgrades, cleaning, and improvements and start with the easier tasks that you can take care of on your own.