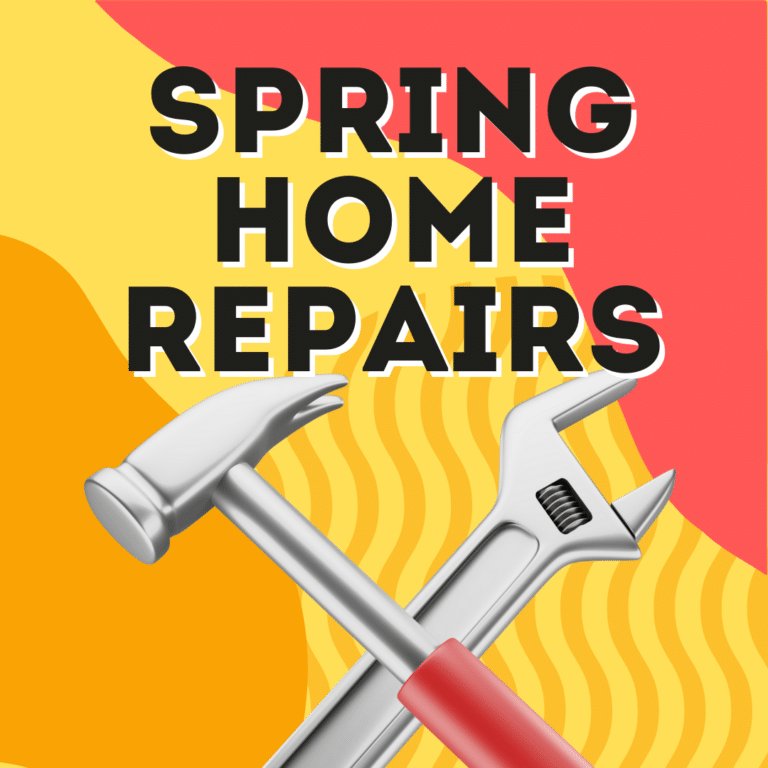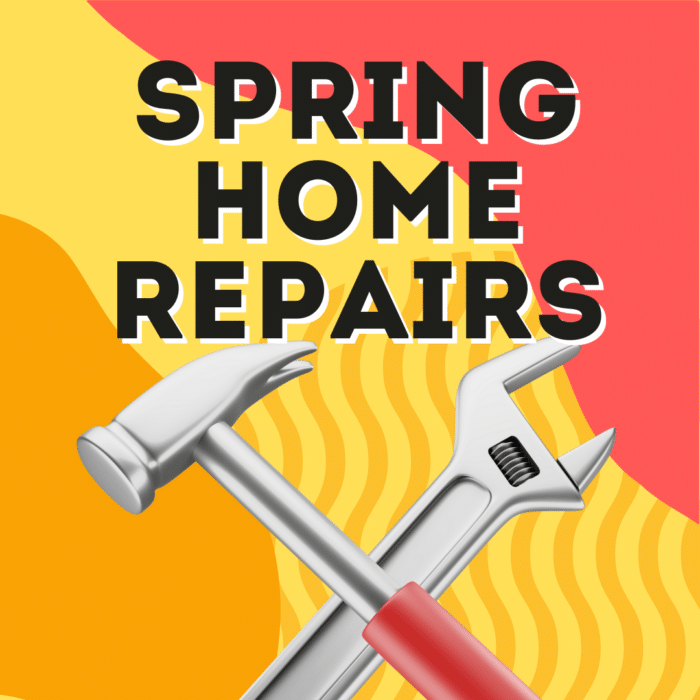 Many homeowners are beginning to start their spring cleaning lists and decluttering for a fresh start after a long winter. While cleaning your home inside and out, it is a good time to check your home for wear and tear inside and out that may have occurred during the harsh winter months. Checking for damage while it is still minor can save you lots of money than waiting until the damages grow. It is always best to have a handyman, contractor, or other professional do a detailed inspection of the problem area and give an estimate with details of what the repairs entail.
Here are some of the issues to look for when you give your home a good clean.
Openings in homes where birds, bats, mice or insects can enter

. Insects can get into the home in a variety of ways: cracks in the foundation, missing caulking around the windows, rotted wood around windows and door frames, and more. Birds can get into the home in a variety of ways, such as open windows without screens, under loose fitting doors, gaps around conduits, and utility vents. Bats can fit in a hole as small as a dime (3/8") and often enter through chimneys, louver (attic) fans, air intakes, exhaust vents, openings around plumbing, power or cable lines, spaces around doors and windows, and anywhere exterior siding has shrunk, warped, or loosened. Once you fill in all of the holes these critters are coming in, you will also see a reduction in your energy costs because if the birds, bats, and insects can get in, your air conditioned and heated air can get out.

Caulk and glaze around windows and doors. Even if you do not have proof of unwanted intruders, a proper seal can help keep mold spores, pollen and other dust out of your living space while enhancing the energy efficiency of your HVAC system. Caulking can also help prevent water damage when used around plumbing fixtures and ceiling fixtures. Most silicone caulk will last 20-30 years if installed properly.
Clogged outlet drains for gutters

. Whether your gutters empty via downspouts above ground or through a pop-up drain away from the foundation, clogs can cause problems for not only your gutters, but your foundation, roof, fascia, and soffit. When rain cannot flow out of the gutters and down to the ground, the water can cause the fascia and soffit that surround the gutters to rot if they are made of wood. Pooling water can also cause damage to the shingles and decking, leading to leaks inside the house and possible mold damage. Water running down the side of the house can damage the siding and cause the basement or crawl space to flood. If you suspect your gutters are clogged, hire a professional that can not only clean the gutters and downspouts but check for damage to the areas mentioned.

Look for roofing shingles in your yard and loose siding. Howling winter winds can be harsh on the envelope of the house. Have the entire roof checked and the siding so that any other loose pieces can be repaired before they cause a problem.
Check for water stains on the ceiling in closets and places you don't always look.

Water stains in these locations is a sign of a much bigger problem, such as a slow leaking pipe or a leak from the roof or walls.
Check for rotten wood on decks.

 Check both the walking surface of the deck, supports, and railings for rotten boards. If there are only a few with small areas of rot on the ends, you might be able to fill them with wood fill putty or replace individual boards. Once the new wood has cured (if replacing), then power wash and re-stain the entire deck to protect the wood and keep algae from forming, which can make decks and steps slippery. Brick pavers also need to be cleaned for algae by spraying white vinegar on the individual pavers or power washing larger areas such as patios, driveways, and sidewalks.  

Make sure your sump pump is clean and ready for spring rains

. If you have installed a sump pump to prevent standing water in your basement, it is important to make sure it is clean and working properly before the first big rain. The first check should be if the filter is clean and the impeller is free of objects that can keep it from spinning. Once those tests are successful, pour a five-gallon bucket of water into the sump pit. The water is drawn out quickly and doesn't flow back in, you are good to go. If not, there may be a problem with the intake pump, check valve or power supply.
Contact The Ellerbrake Group if you are looking for a good inspector to check out your house to get it ready to put on the market!